Raised for charity in 2019
Badlands Garrison began as dream of a small group of 501st Legion members based in Alberta. Starting in the fall of 2003 (in the days before social media and smart phones, without even having online forums), this group of Legion members found each other first and then reached out to as many Star Wars costuming fans as they could find to increase Legion membership here and create a community of 501st members within the province.

Membership grew until, on May 6, 2004, Badlands Squad was created within the Canadian Garrison to cover the province of Alberta. This was the first official squad ever created in Canada. The Squad continued to grow until we were approved as our own Garrison on September 21, 2005.

On March 15, 2007, the Garrison territory expanded. The Outer Rim Squad, covering BC, was transferred from the Canadian Garrison to Badlands, as was the province of Saskatchewan. The Outer Rim Squad continued to grow to the point where it became it's own Garrison on September 18, 2014.

The province of Manitoba was transferred from the Canadian Garrison to Badlands on December 27, 2016. Manitoba formed the Renegade Squad on June 26, 2017.

On March 31, 2019, Garrison members in the Alberta Peace Country formed the Crimson Aurora Squad. Later that same year, on September 24, the Canadian Garrison transferred the Northwest Territories and the Yukon Territory to Badlands, making the Garrison the third largest in the Legion by territory size.
From Article I of our Legion Charter: 

"…The Legion is an all-volunteer organization formed for the express purpose of bringing together costume enthusiasts under a collective identity within which to operate. The Legion seeks to promote interest in Star Wars through the building and wearing of quality costumes, and to facilitate the use of these costumes for Star Wars™ -related events as well as contributions to the local community through costumed charity and volunteer work…"
badlands garrison command staFF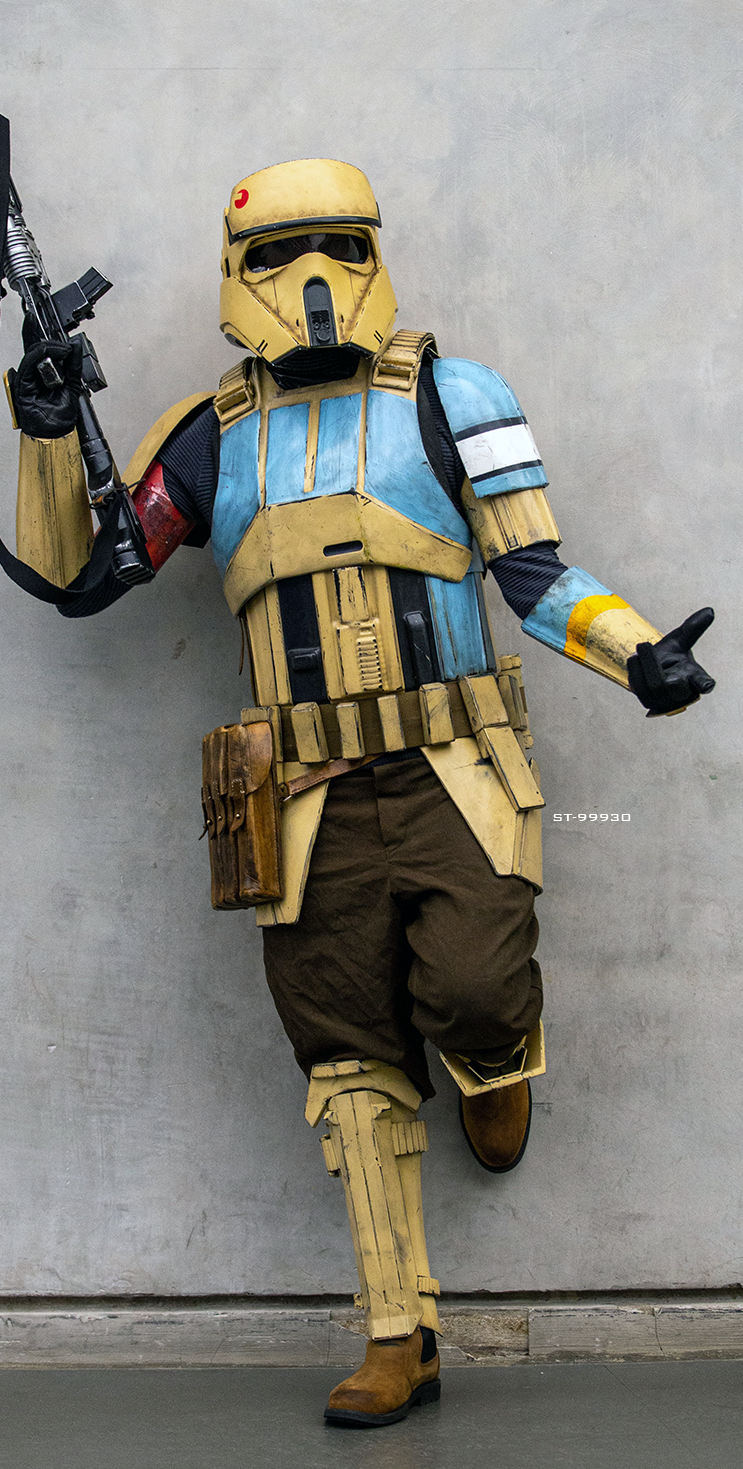 Frequently Asked Questions.
the 501st legion in canada